What does it mean to be RamseyTrusted?
To me, it is not a distinction I take lightly. I can tell you that becoming trusted by Dave Ramsey's team of excellence was not easy. Years of hard work is neccessary just to qualify. As I dove into the training I realized that there were few things that I differed on, none in the way I do business:
As a RamseyTrusted Real Estate ELP:
I value serving over selling. In fact, I don't buy or sell homes, you do that. I serve you in the process.

After Elora and I paid off almost $40,000 in debt using the baby steps I believed whole heartedly in the Ramsey process.

To be trusted by the Ramsey team is a huge honor. It is because I provide top-notch service to my clients, staying alongside them through the whole process.
We are a family just like yours who used "gazelle intensity" to become debt free.
We believe ANYONE who wants to can do extraordinary things in far less time than their heart is telling them. We paid off $38,000 in fifteen months. Since then, we have purchased a new home and a full on remodel, and we owe less on the house than we did on the last one!

The one, the only, The Dave Ramsey Show is a three-hour radio program that helps listeners get out of debt.
Put your money where it matters! EveryDollar is a budgeting app that allows you to track spending and saving.

The Endorsed Local Providers program helps Dave's fans find qualified professionals in Tulsa, OK.

Learn how to win with money. Financial Peace University is a nine-lesson course you can take at home or with a local group.
We believe that a home purchase is primarily a financial decision. We want to guide you through the process.
The average homeowner sells a house every seven years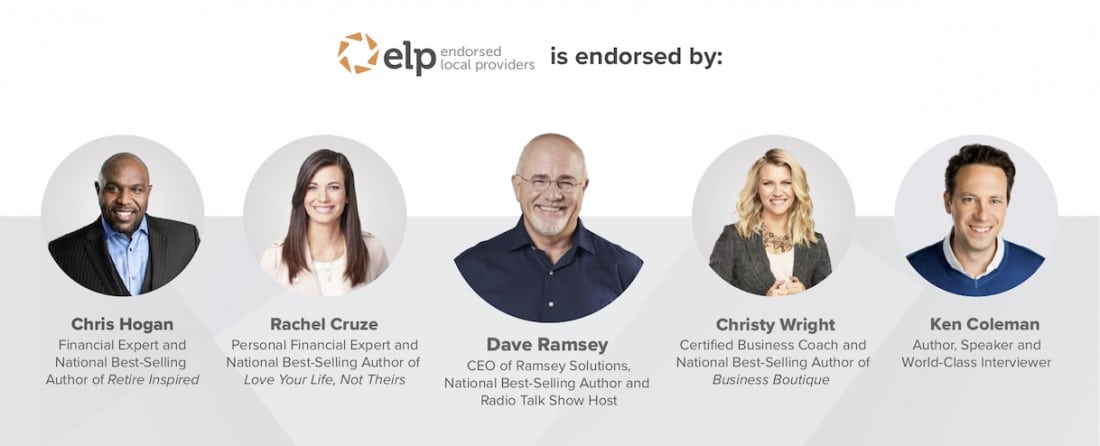 We believe you will be AMAZED at how quickly a new home can become your reality. Our situation was difficult and we felt like we were alone in our battles. But when we choose this path we joined thousands of families just like yours who overcame. And that made all the difference!
Call today to get started!