Spectacular preparation makes a spectacular home...
Click Here for Specifications
List Price: TBD (Please Call)
Open Floor Plan
Five Beds – Five Baths – 6385 Sq Feet
Office
Theater Room
Game Room
Formal Dining
Three Car Garage
Beautiful Eat In Kitchen with Breakfast Nook
Large Utility and Mud Room
Below is the current update plan to bring this spectacular Bixby home to a fresh sale ready state. This home should be ready mid summer 2019. We have almost eighty percent of the interior paint done. The hardwood floors are sanded and getting a new fresh color. New carpet, light fixtures are next up. This home will be stunning. The views are excellent. It is a peaceful, rolling hill, scenic neighborhood.
For Sales Inquiries, contact Shea Fite, Realtor. Mobile 918.407.6133 or shea@sheafiterealtor.com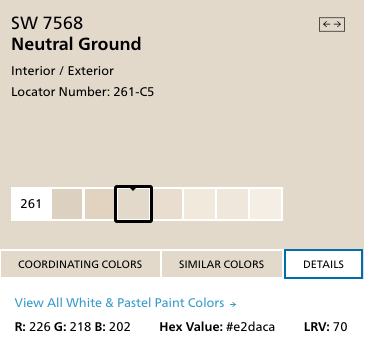 Paint SW 7568 Neutral Ground in eggshell:
Living Room
Entryway
Dining Room
Downstairs Hallways
Master Bedroom
Hall Half Bath
Master Bath
Downstairs Guest Bedroom
Color Theory: By going with an updated neutral inspired by the trim and kitchen island neutral, we are making a brighter and less yellow space. This neutral will clean and update the entire house.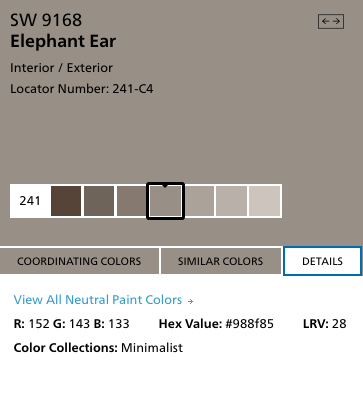 Paint SW 9168 Elephant Ear in eggshell:
Front Office
Theater Room
Back Accent Wall of the Upstairs Landing
Color Theory: This deeper warm gray will update the home to a more transitional field. It brings the exterior trim color inside the home. It is removing the faux finishes which reached the height of its popularity in the early 2000's.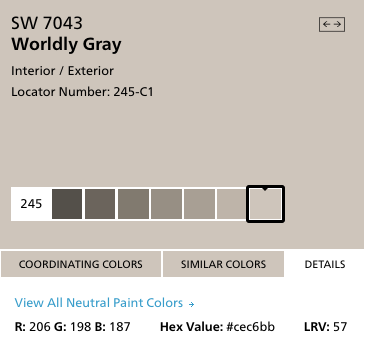 Paint SW 7043 Worldly Gray in eggshell:
Upstairs bedrooms
Upstairs bathrooms
Upstairs hallways
Gameroom
Utility Room
Color Theory: This color has been a staple neutral that is a warm gray tone. It is a natural color that is clear and clean. Again, an update color meant to modernize the home.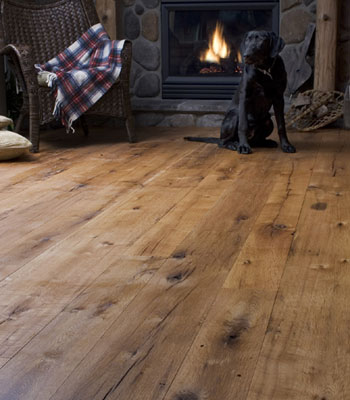 Refinish all hardwoods in matte:
In the home, there is a good deal of hardwoods in the common areas. We are updating the color on site.
MinWax Dark Walnut
The finish will be a matte finish. The goal is to take out the yellow/orange tones and place a warm, slightly deeper tone than the beautiful knotty alder trim work.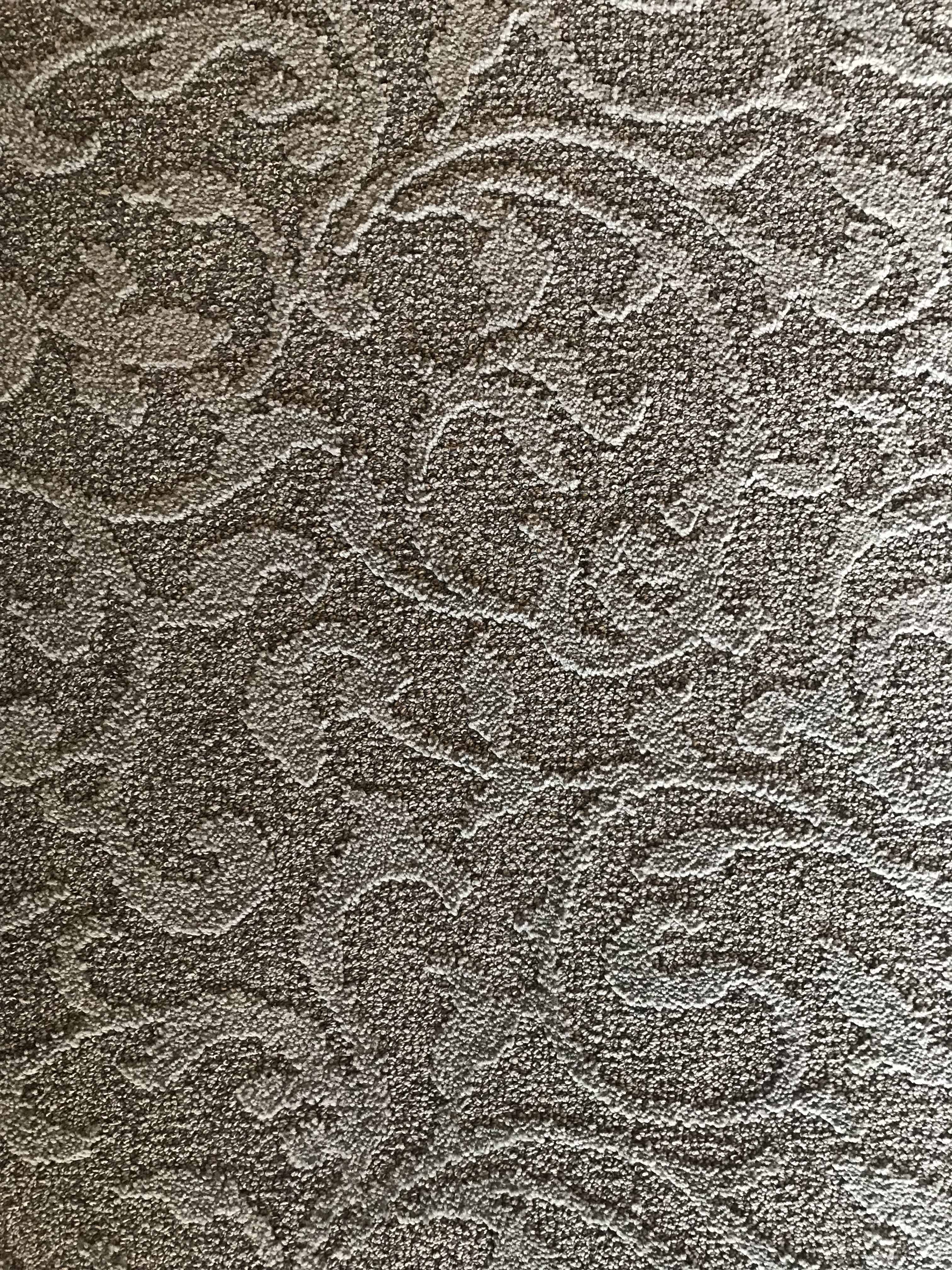 Stairwell Sculpted Carpet
Shaw Floors
Style: Lucid IVY E9607
Color 00703 Iron
Color and Texture Theory: Once again we are tying trim from outside to the office, to the stairwell, to the upstairs landing. The rich ivy texture is similar to what is there. It is clear and slightly lighter than what is there. But not by much.
Kid's Rooms Carpet
Dreamweaver
Style: 7160 Casual Comfort II
Color: 42 Iridescent
Places:
Upstairs Bedrooms
Gameroom
Downstairs Bedroom off Kitchen
Color & Texture Theory: A durable, stain masking carpet is neccessary for most applications today. This color and texture makes a warm and comfortable enviroment that is both clear and neutral. It is made to order when paired with the current color palette.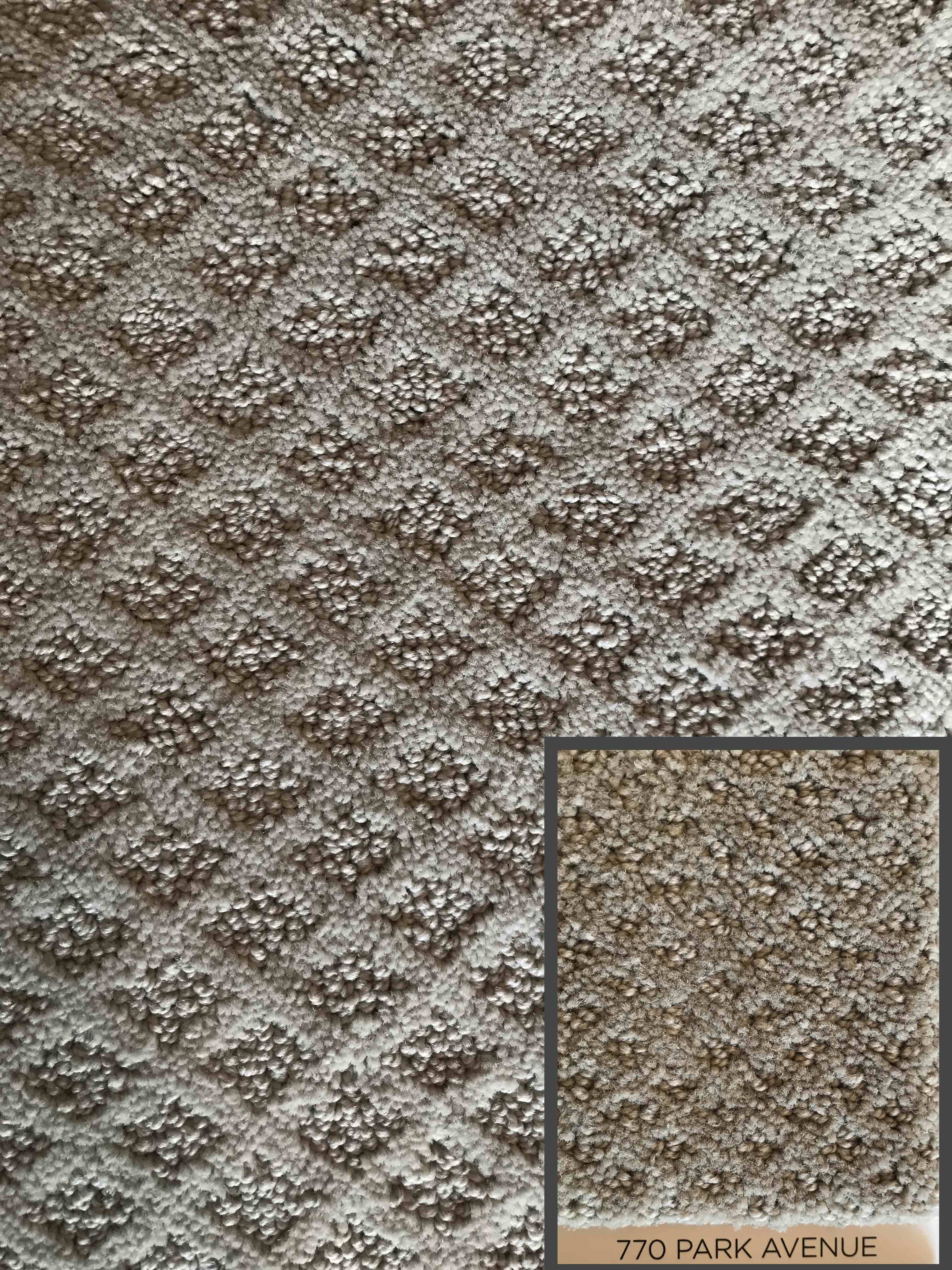 Master Bedroom Carpet:
Shaw Floors
Style: E9808 Entwined With You
Color: 770 Park Avenue
Color & Texture Theory: The "Entwined With You" style (noted in the diamond shape texture) is inspired by what is currently on the floor in the master bedroom. It is both modern and familiar. The style is the weave. The color, "770 Park Avenue", is both lighter and clearer than the chocolate tones of the existing carpet. It is warm but much lighter. It is meant to sit well with the Agreeable Gray wall color.