Professional photographs are on us…
All listings at our brokerage come with professional photography provided by our realty group. The right photographs are so important to the process that we leave it up to seasoned professionals who use the latest technologies and staging techniques to give your listing the very best opportunity to sell for top dollar.

Starr Real Estate Photography®
Amber Starr has been in the photography business for 6 years and specializing in real-estate photography for 2 years. Her passion for photography and for people show in all areas of her work.
Amber Starr, Photographer
(918) 402-4545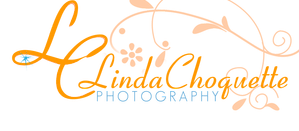 Linda Choquette Photography
In the last 8 years I have taken photos of everything from small condos to 10,000 sf houses. I have also photographed several corporate properties including many hotels. Thousands of my photos can be seen on various travel websites promoting hotels in Oklahoma and surrounding states. My top priority is to make all properties look their best. I would love the opportunity to work with you.
Linda Choquette, Photographer
918.633.5886
Disclaimer: Shea Fite Realtor, WhiteTree Company LLC, WhiteTree Management LLC, or Skyline Realty LLC make no warranty, either express or implied toward the workmanship of any outside vendor. The vendors listed are merely recommendations listed here for the benefit of our clientele. Shea Fite Realtor, WhiteTree Company LLC, WhiteTree Management LLC does not accept compensation for recommending clients to a particular vendor. Clients hire vendors on their own behest and as such take full responsibility for the outcome of their decisions.