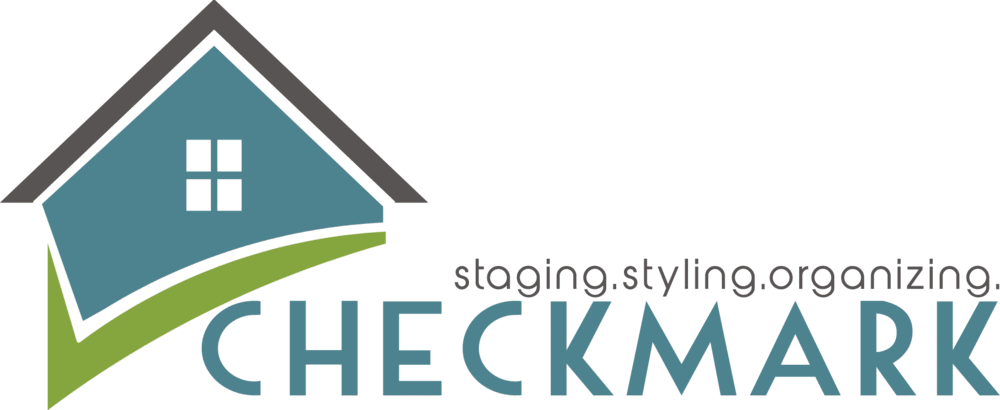 Monika MacIntyre has an incredible team. Her role and work ethic are vital to our listings. In fact, if you list with us, we will provide her first consultation free of charge. We rank staging your listing above doing cosmetic upgrades. Simply because the right knowledge is power and so many things that you can do to increase the value of your home are inexpensive.
Checkmark's Top 10 Staging Tips
1. Curb appeal
A potential buyer makes up their mind about a home within the first 7 seconds of seeing it. If you have overgrown flowerbeds, clutter on the porch or broken shutters, that doesn't make a very good first impression. There are many simple fixes for adding curb appeal that makes a staging consultation priceless.
2. First impression space
Just like curb appeal, the area the buyer sees when he/she first steps in the home is very important. Focus on that space. Maybe it's the entry, office & dining room. Maybe it's the living room & kitchen. Whatever you see when you stand just inside your front door should lure the buyers to come in and explore the beauty of your home.
3. Declutter
Remove any items that don't add to the beauty of the home. Leave the main necessary big pieces of furniture & simple minimal décor. Less is more. We help regular people identify what will be viewed as clutter.
4. Depersonalize
Remove any items that would make a potential buyer feel like the home belongs to someone else.
5. Neutralize
Keep the colors warm & neutral. Keep the patterns simple. We are color experts, so our consultation goes a long ways before you paint.
6. Update
Update outdated items with ones you currently see in stores, magazines or catalogs. You can buy new furniture or accessories that you can take with you to your new home or rent items from Checkmark. If you can't afford to replace furniture, start with the accessories.
7. The Rule of 3
Most accessories look best in groups of 3. For example, put 3 candlesticks of varying heights by the bathtub, place 3 pillows on the couch (matching pillows on each end & 1 coordinating pillow for a pop of color or interest at one end) or for a dining table centerpiece, use 3 vases down the center. In our initial walkthrough, we will show you how to properly group items.
8. Open, big & bright
Keep walkways, windows and rooms open and inviting. Don't place the couch where you run into the back of it when you enter the living room. Don't cover up the view out the window with furniture, plants or other accessories. The flow from room to room should be easy to navigate. We know how to make rooms appear a little bigger with less furniture & clutter in them. Let the sunlight in. Open blinds or curtains. Keep windows clean and the view out the window appealing. Turn all lights & lamps on & check to make sure your bulbs aren't burned out and are the brightest they can be.
9. Picture perfect
Hang pictures, mirrors and other wall art so the middle of it is at eye level for the average person. If you are 5'2", you will hang them higher than your eye level. If you are 6'4", you will hang them lower than your eye level. 60-70" high is a good goal. Every space is custom though.
10. Pet, what pet?
Remove pets if possible & signs of pets (litter boxes, dog beds, toys, food dish, kennels, etc.) for showings, open houses. If you have an animal you can take with you (small dog, cat, an aquarium with a tarantula or lizard in it) take it away.
Copyright Checkmark 2012-2018 (Do not copy or distribute without Checkmark's consent)
We believe services like Checkmark are key to getting top dollar for your home. So much so, that we provide it with every listing. Call us today to set up your listing appointment.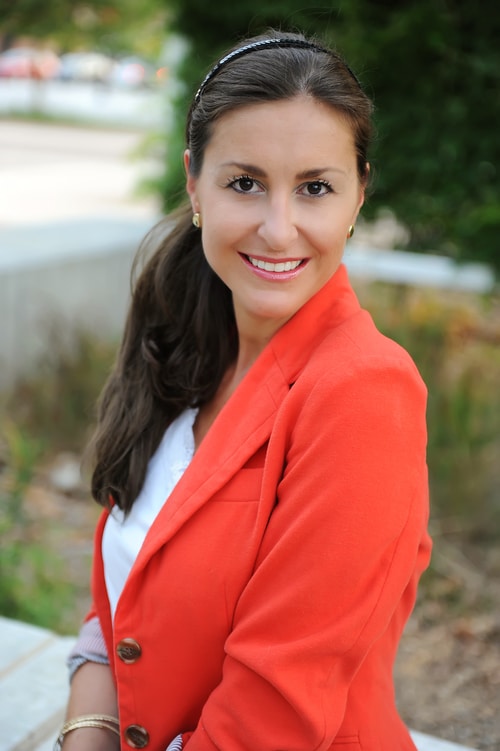 Monika MacIntyre
Owner, CEO
monika@checkmarktulsa.com
918-671-0960
http://checkmarktulsa.com/